Welcome to our newest sessions! RockIN the box sessions are a fun way to capture your personalities while having some fun along the way! Each photo is actually taken inside a box in our home studio! We have 2 boxes, one for under 5's and one for families. Once we take a variety of different poses in the box, the magic happens ..... A collage is created showcasing all your fun antics in the box! The beauty of these sessions is that they can be adapted for any occasion .... family, siblings, best friends, birthdays, Easter, Halloween, Christmas, Valentines Day ... you are only limited by your imagination!
Props are available to use but feel free to bring some personal items of your own to use! Each session fee will include a 
16" x 16" print of the classic 9 box collage with a white border only (no text).
Different layouts are available as well as coloured or themed borders to suit the occasion!
Additional prints and products can be purchased separately. See Pricing for more info.
Christmas Mini's are priced differently. Please see
Pricing
for more details.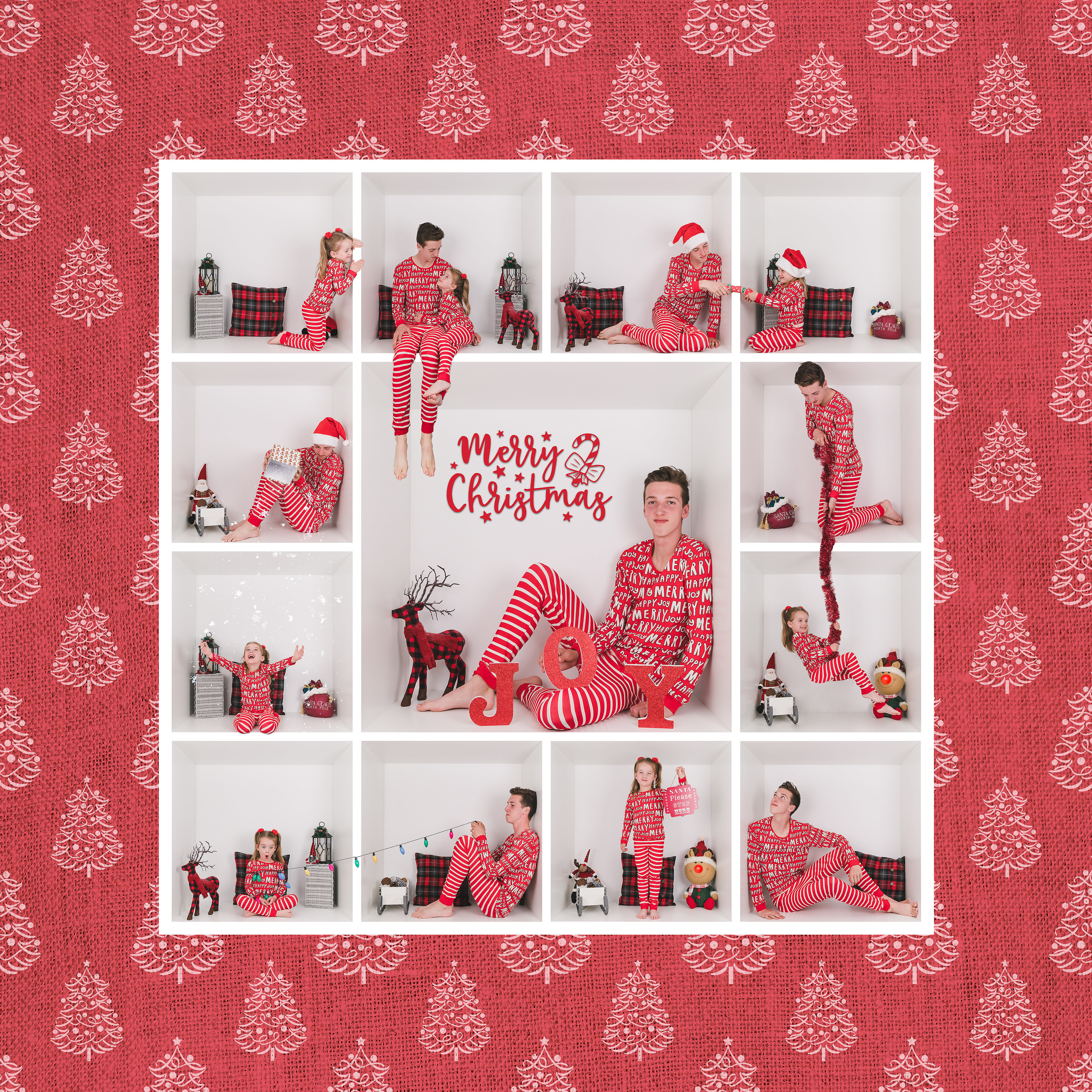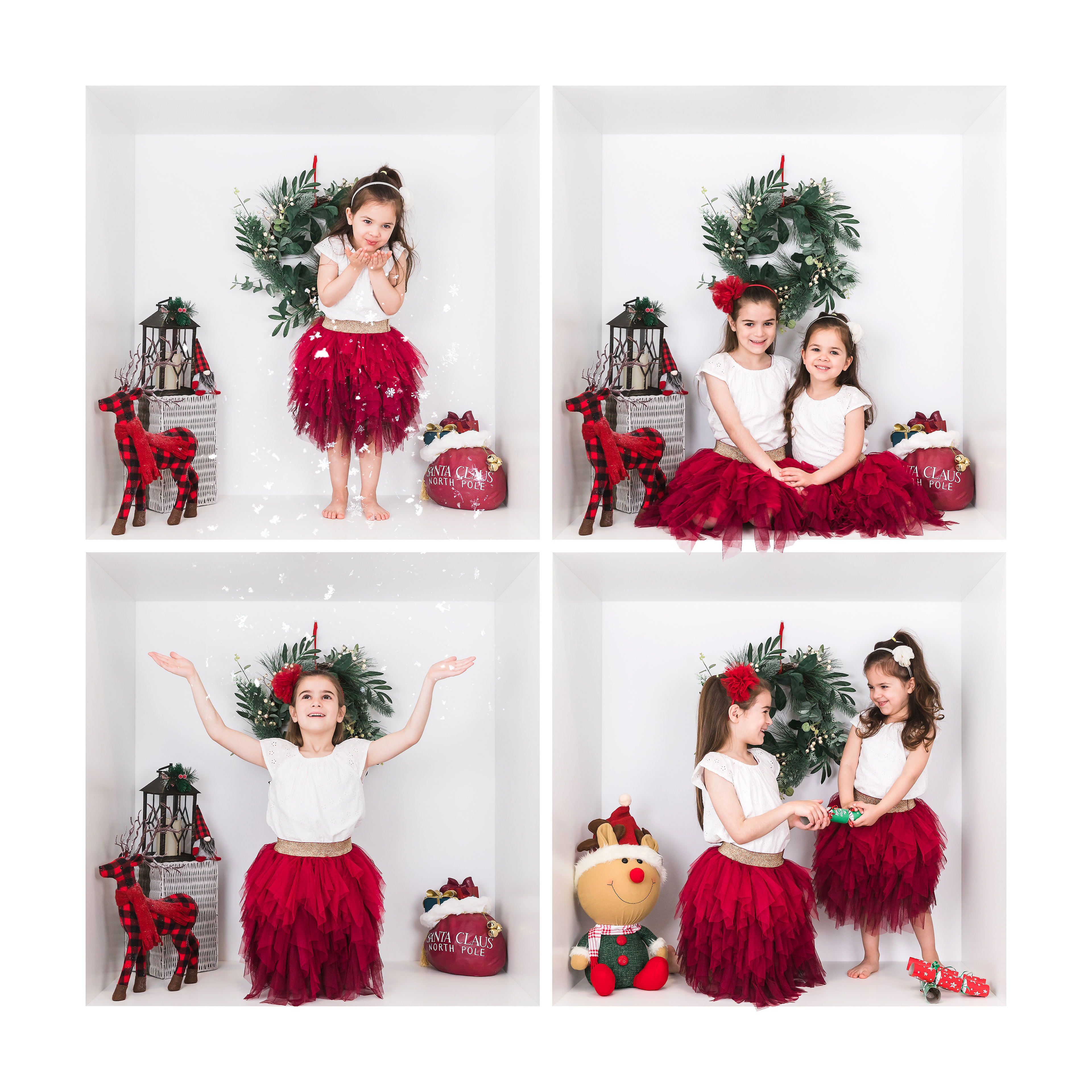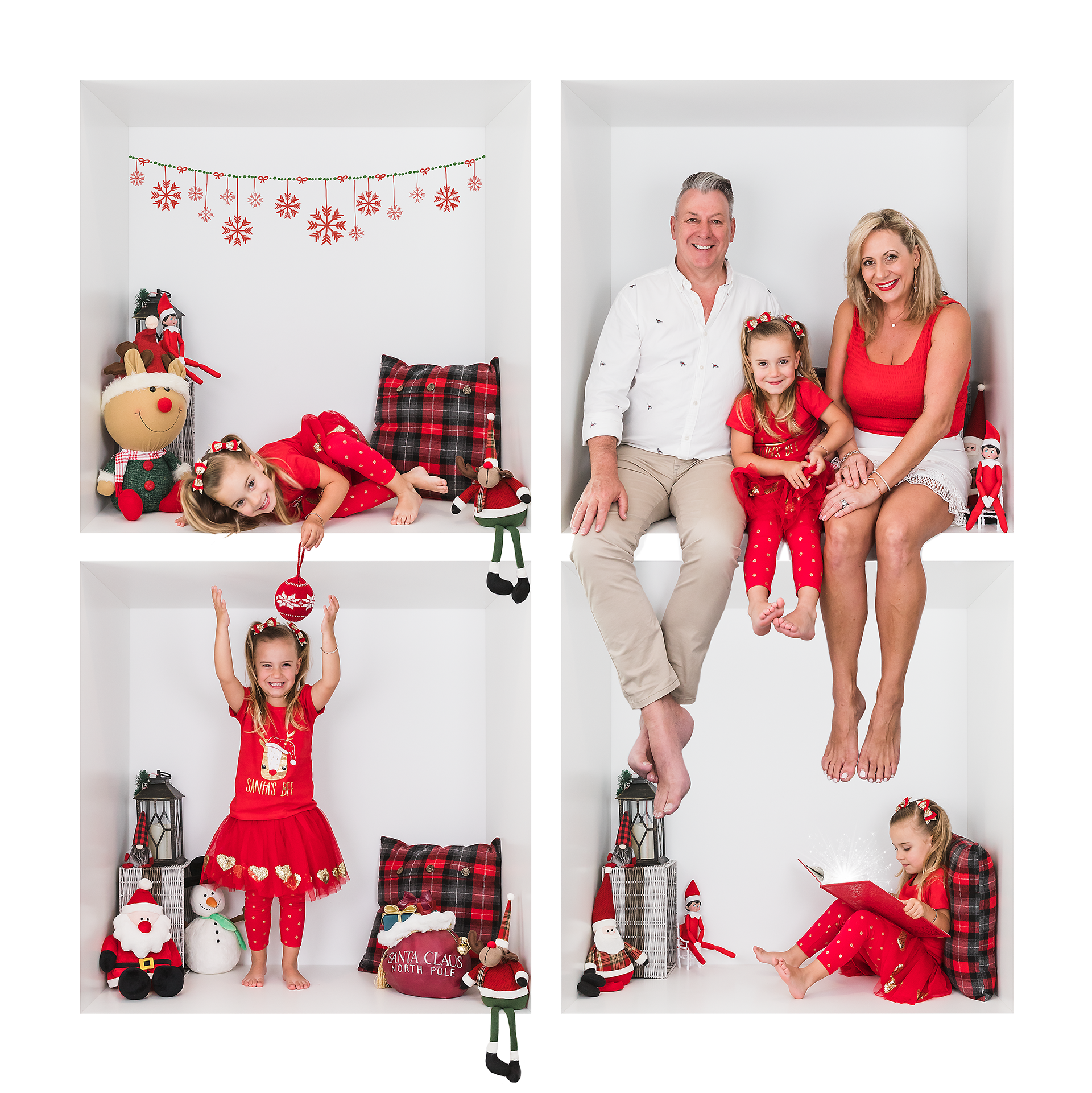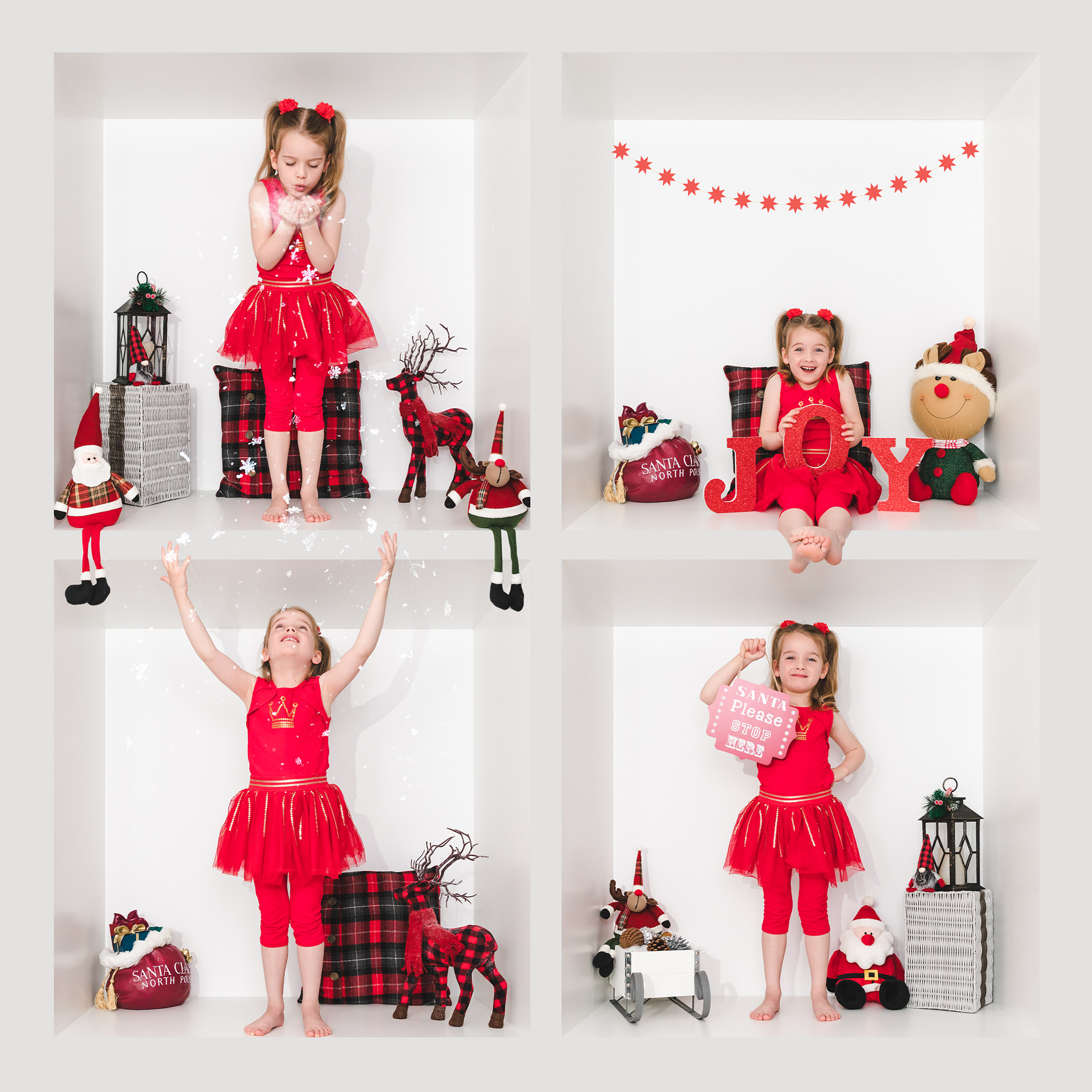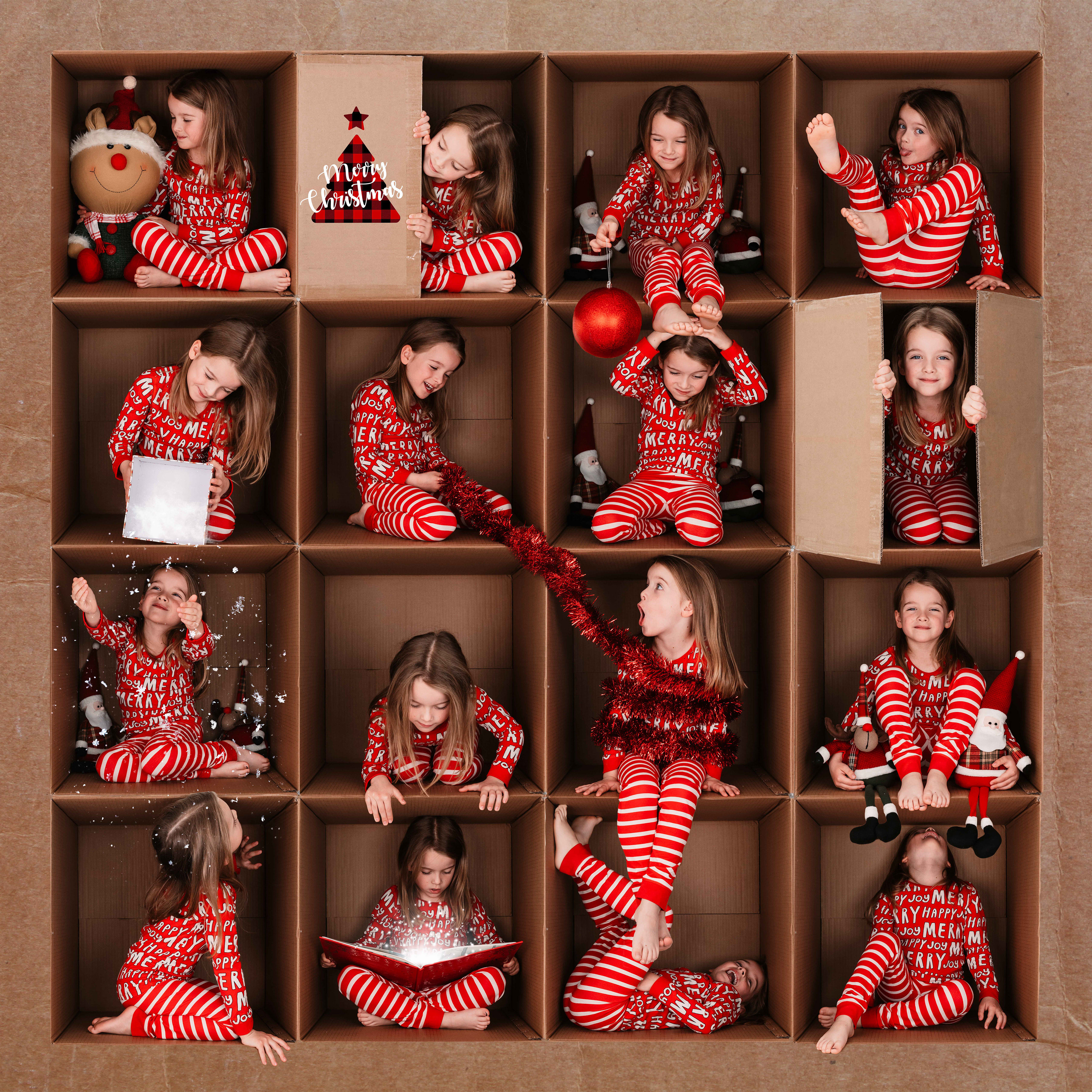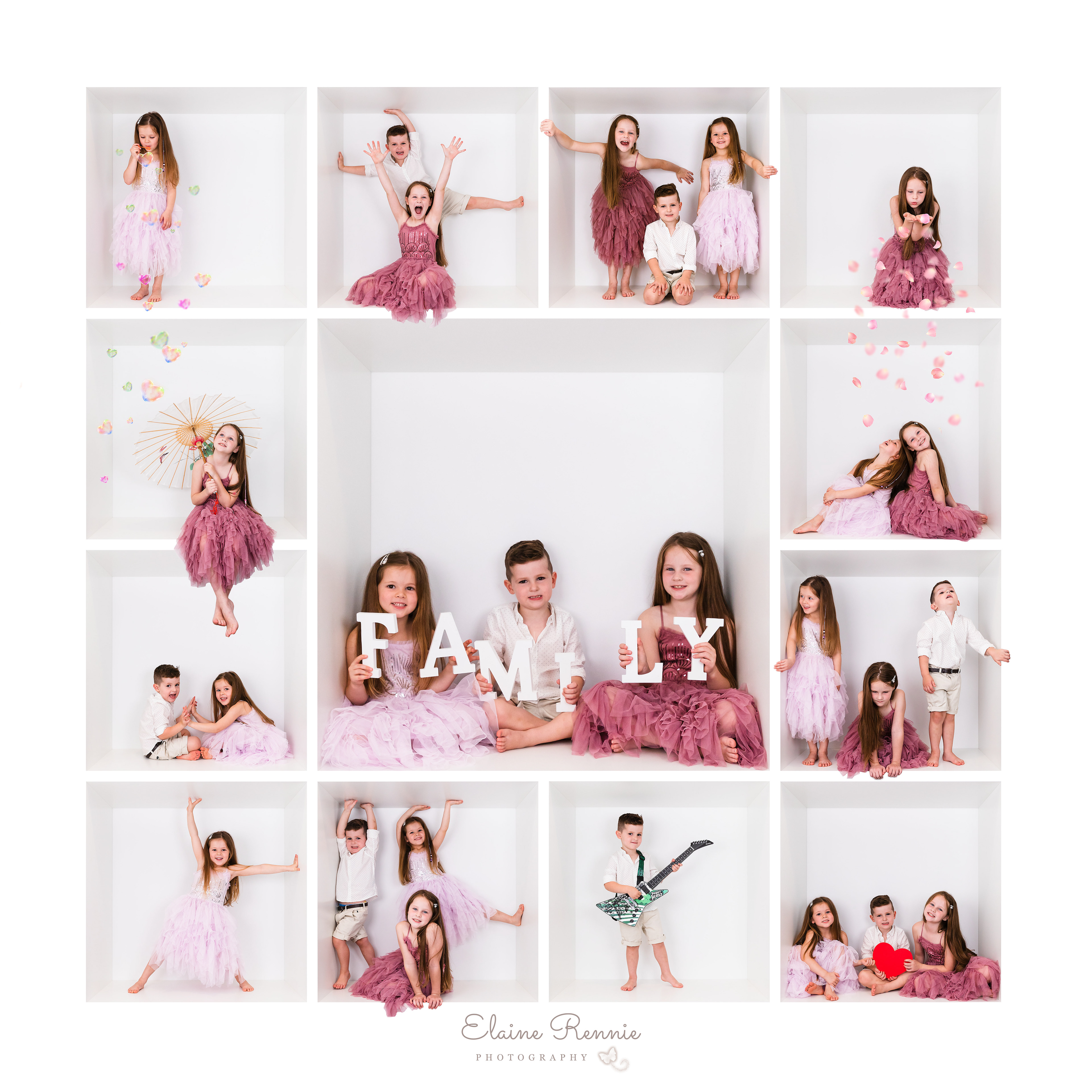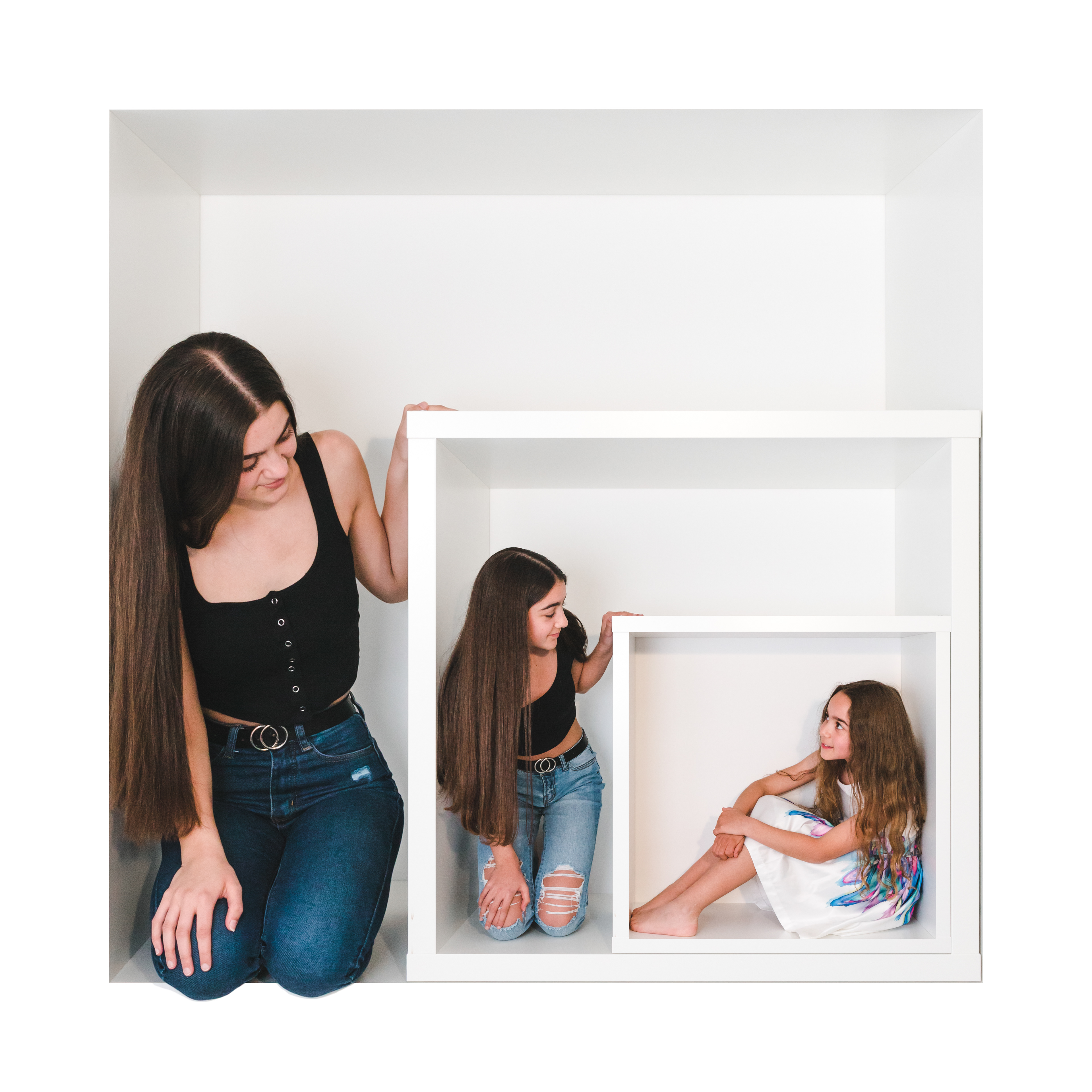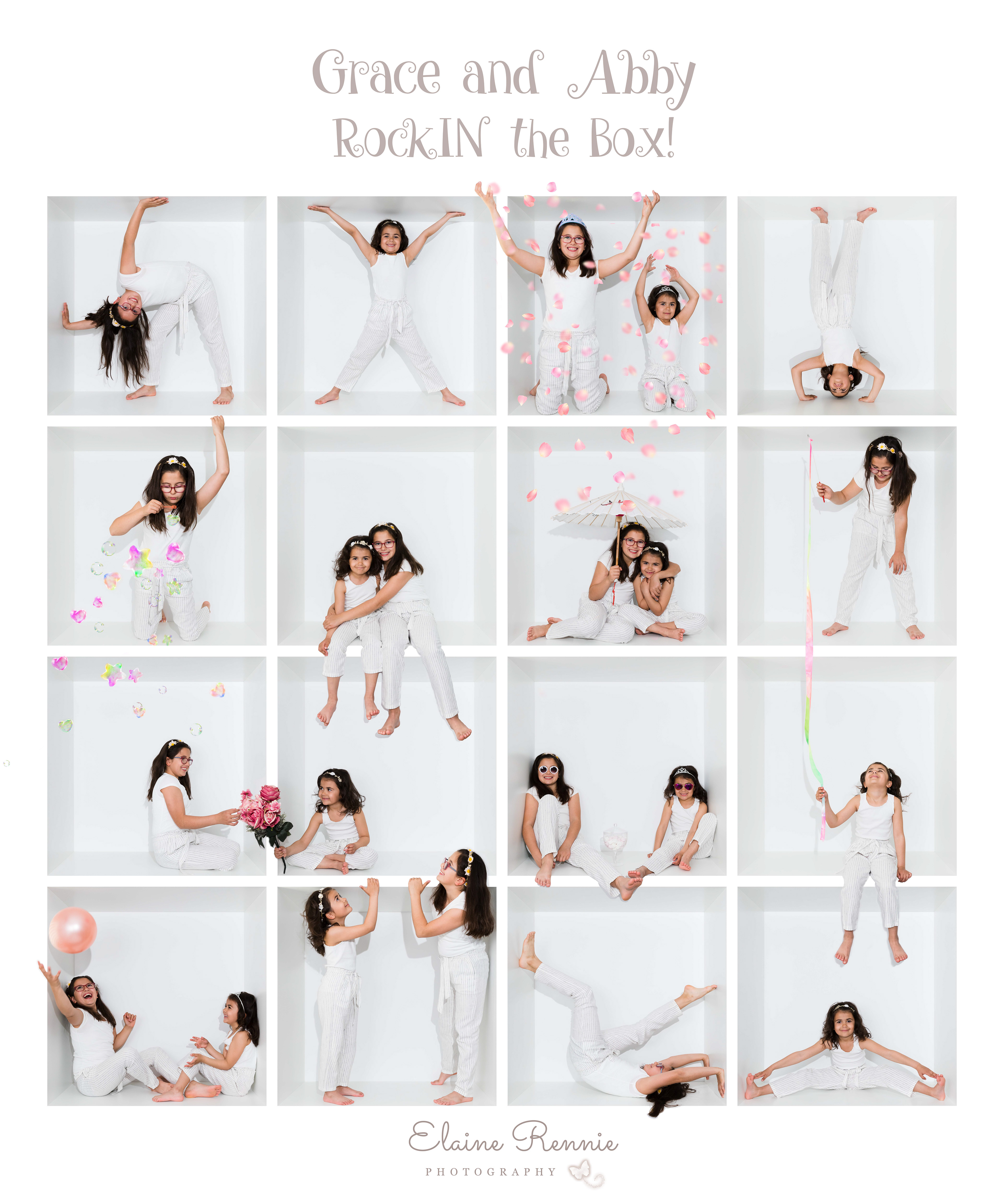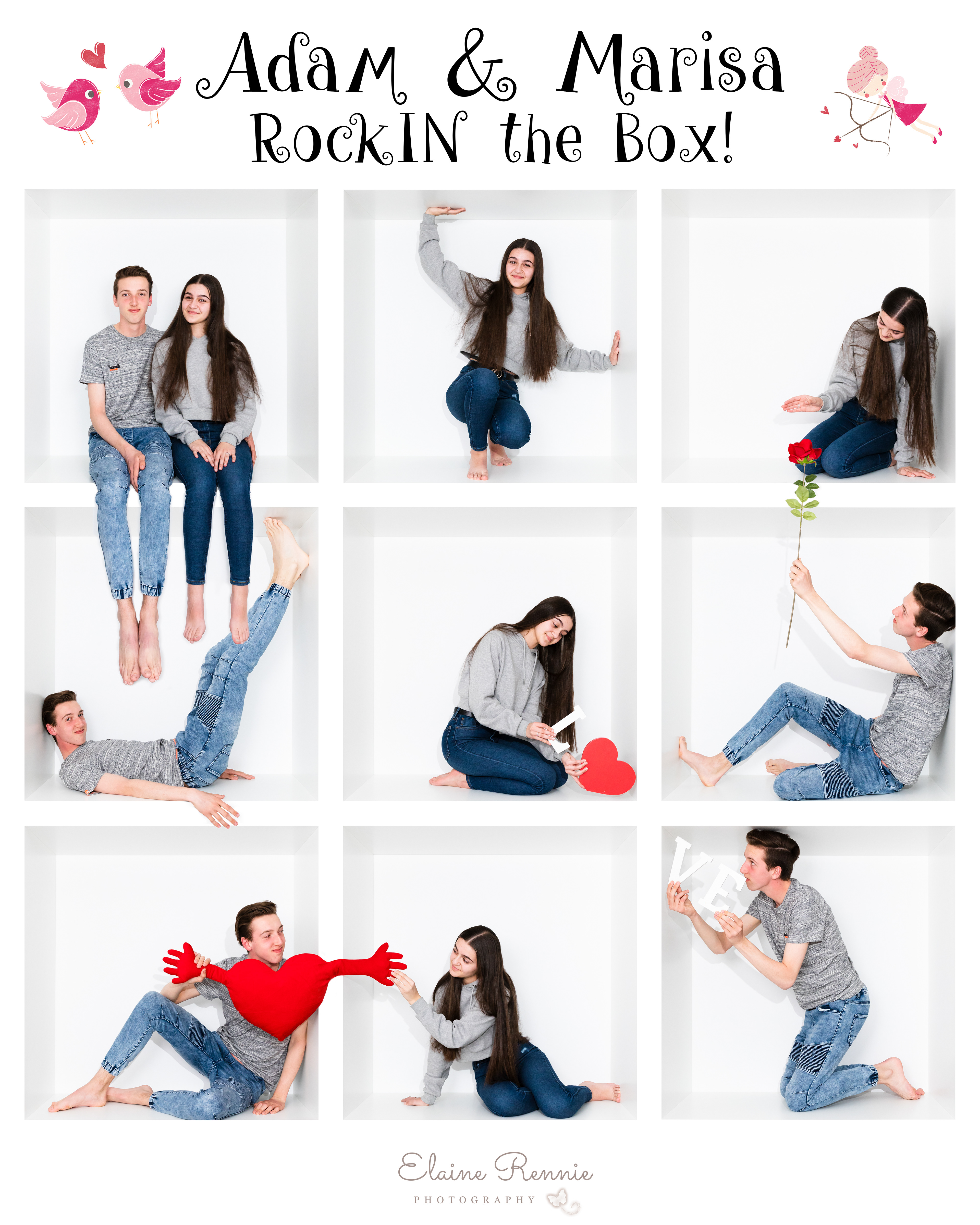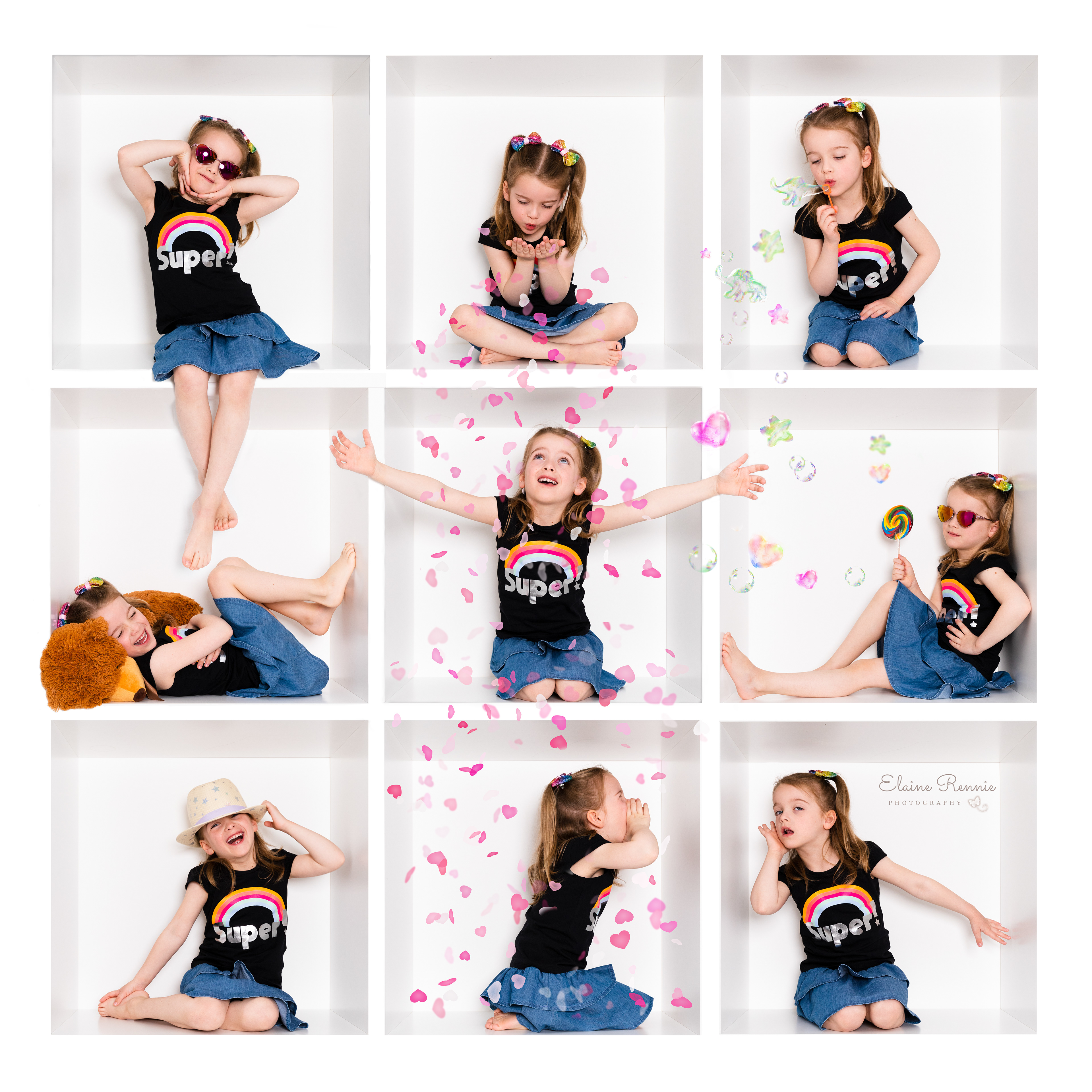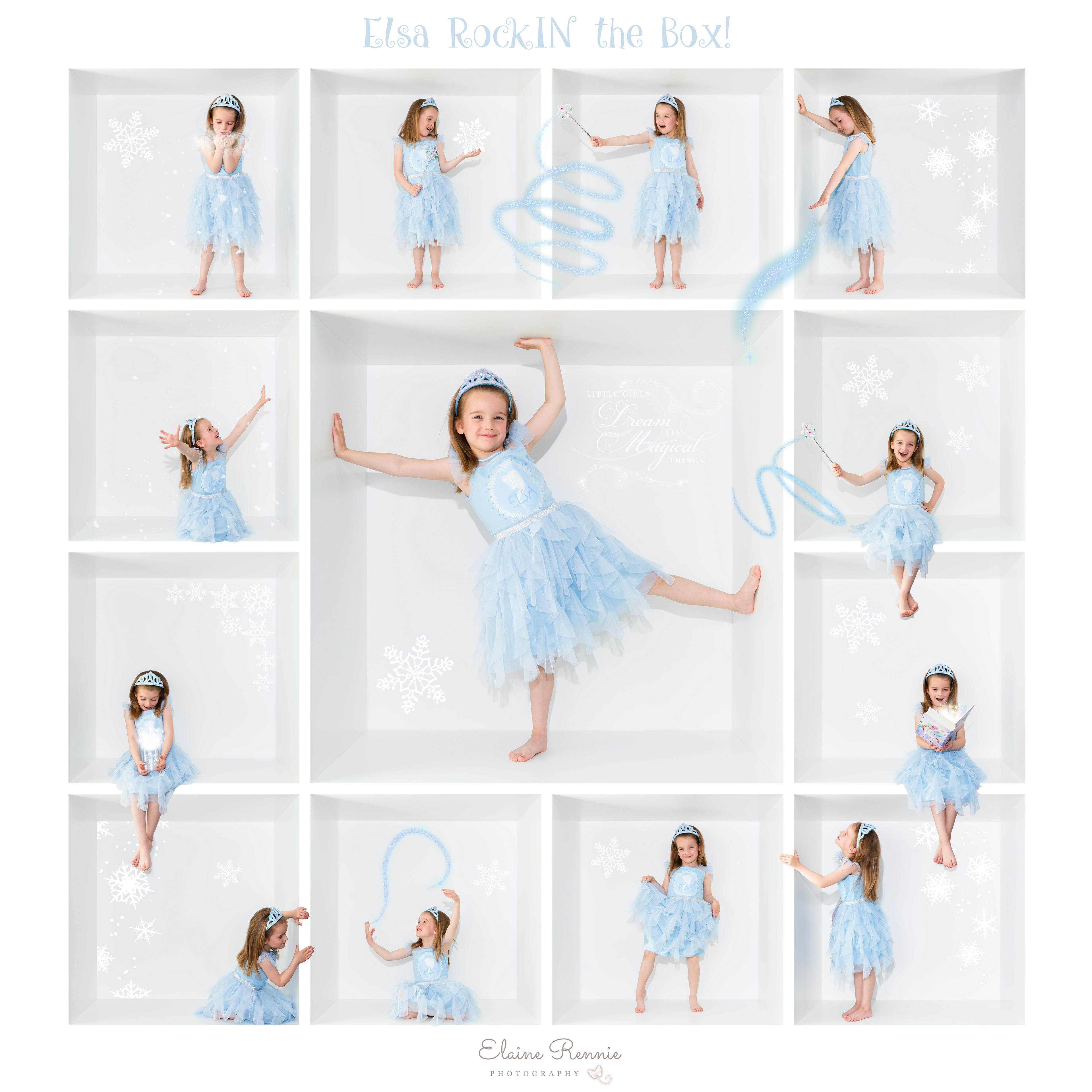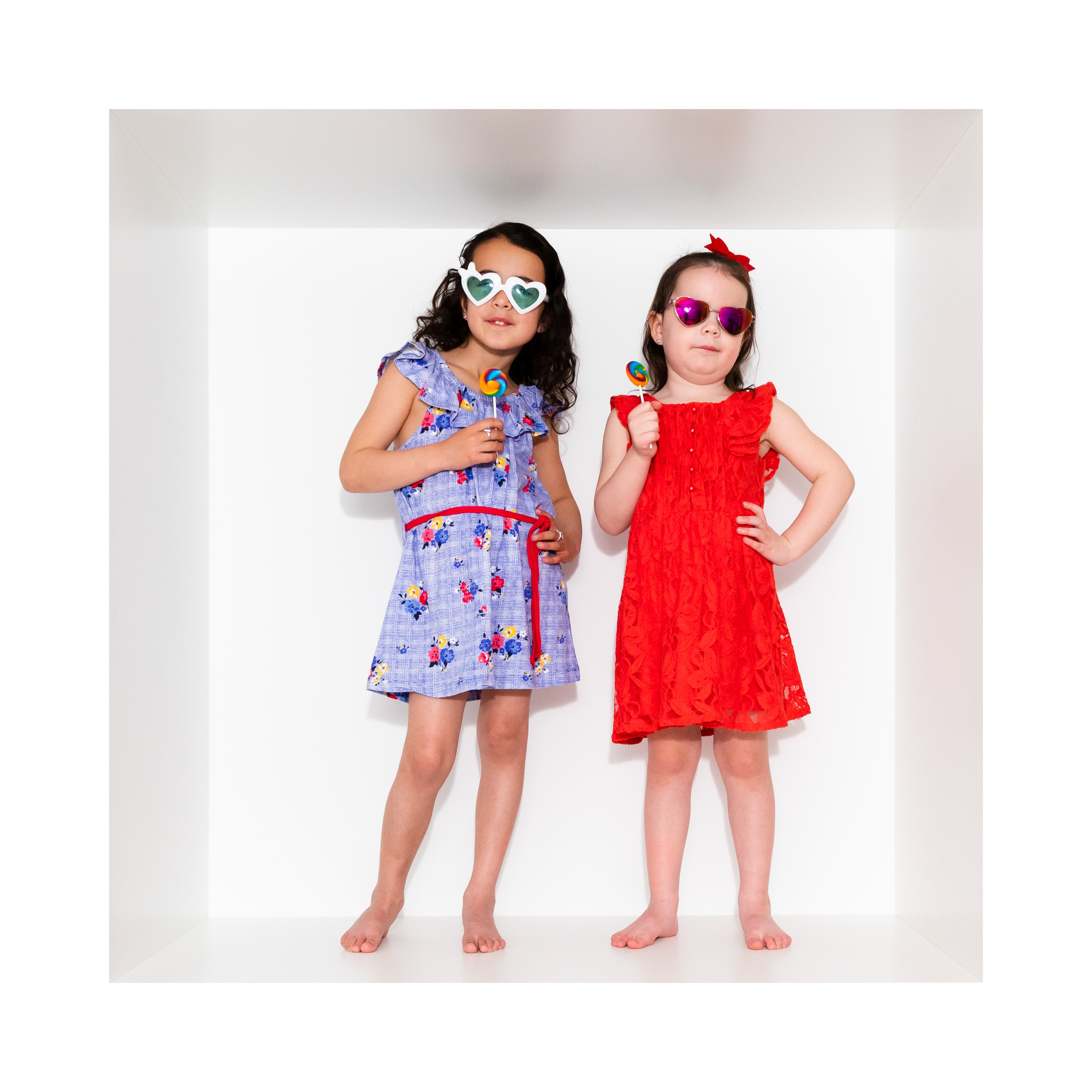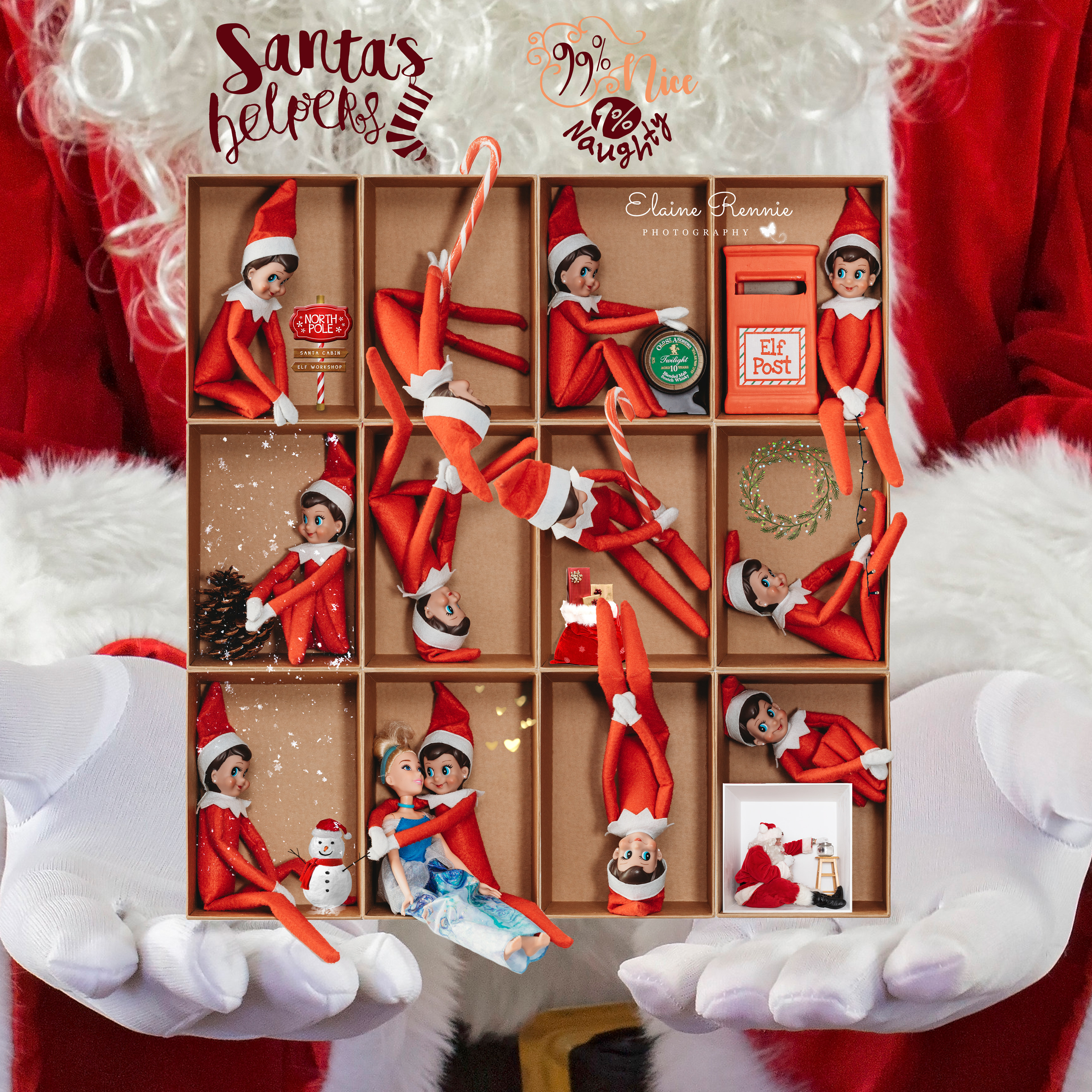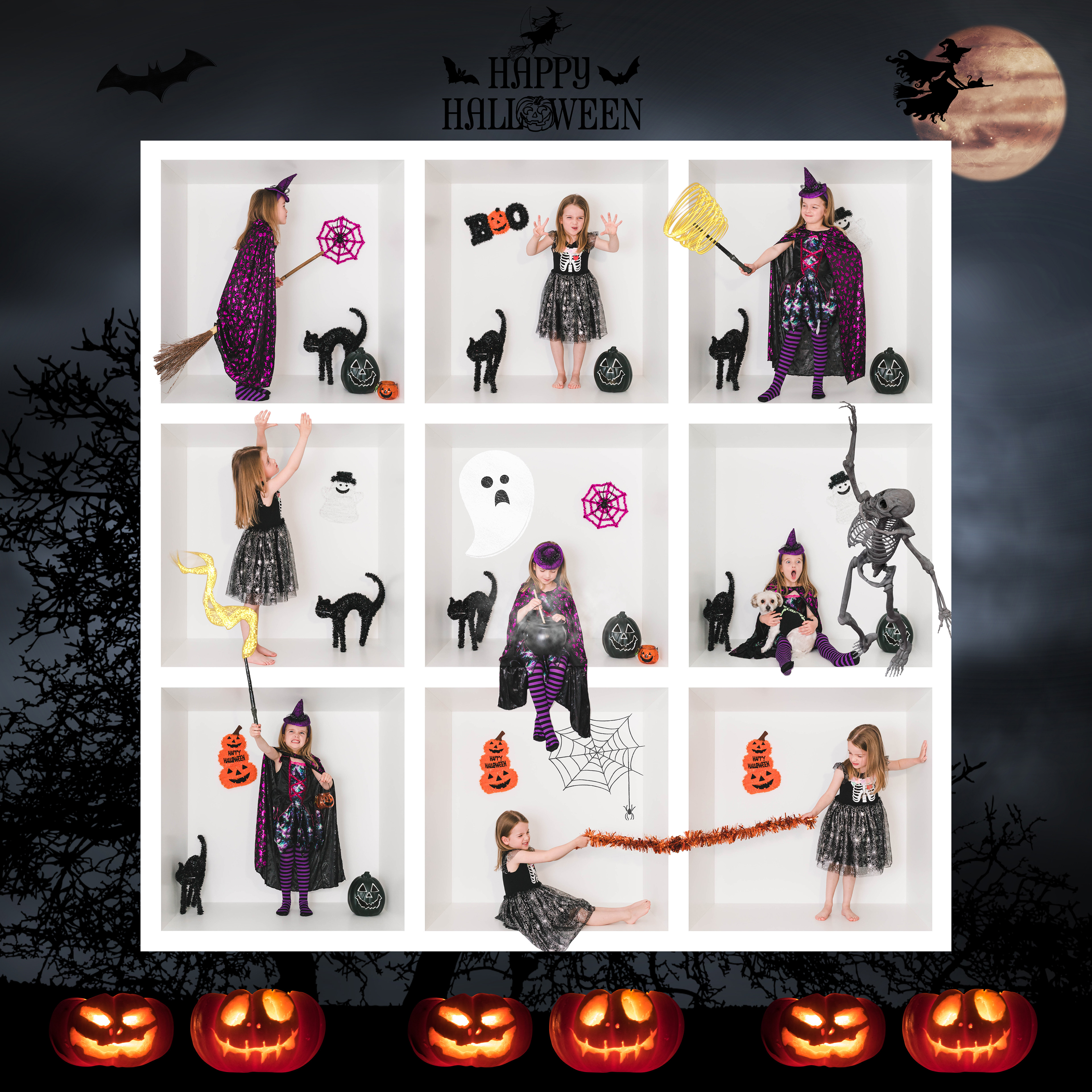 Click on the photos below to see our galleries of Christmas Borders and Christmas Cards. As part of our Christmas Mini price, you get to choose between a border or Christmas card template.
Borders can be added to any Box template. Christmas cards can also be printed and purchased as packs of 10 cards for $70 or 20 for $120. Please make sure all Christmas cards are ordered by 22nd November to allow for delivery times.